The 26th China International Kitchen and bathroom facilities exhibition will be held in Shanghai New International Expo Center from May 26 to 29, 2021. As the largest and most influential international kitchen and bathroom exhibition in Asia, Shanghai bathroom exhibition has been widely concerned by customers all over the world since its establishment, and enjoys a high reputation in China. The scale of the exhibition reached 220000 square meters, with more than 1000 exhibitors at home and abroad.
This exhibition inherits and carries forward the concept of "honesty, trustworthiness and effectiveness" of the previous 25 exhibitions. It will display new concepts, new trends, new technologies and new products of the international construction industry with a new look, transmit market information and exchange advanced technologies.
As one of the top ten brands in China's electric towel rack industry, Huahang metal has been deeply engaged in the forefront of electric towel rack industry for many years, converging the advantages of international cutting-edge design and made in China, continuing the characteristics of product safety, intelligence, energy saving and comfort, combining integration, embeddedness, green, interconnection, intelligence, health and innovation to create a new kitchen and sanitary life, It can bring users the experience of enjoying the intelligent lifestyle from the aesthetic point of view.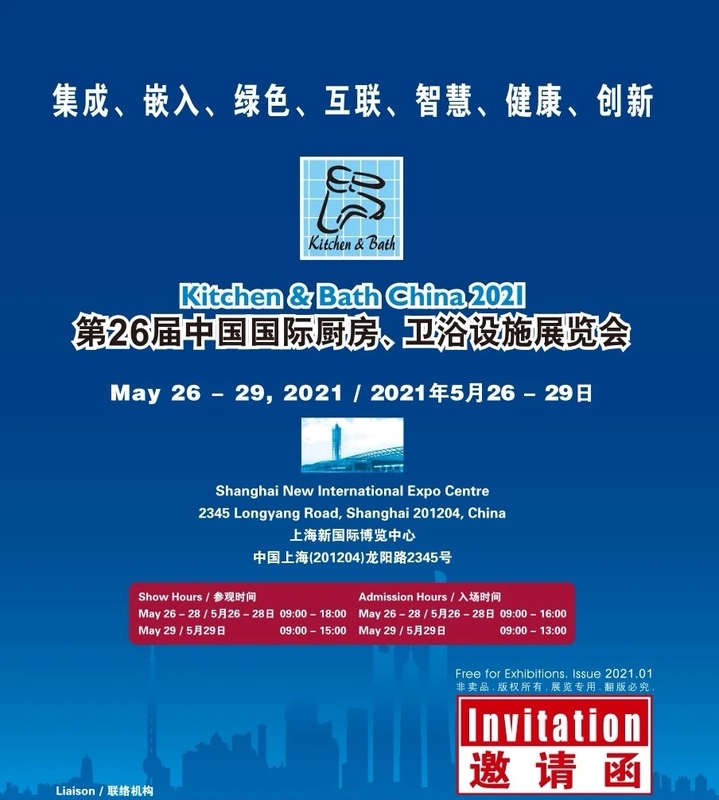 From May 26 to 29, 2021, Huahang metal booth E2020 sincerely invites you to participate in Shanghai bathroom exhibition!
According to the state's deployment on the prevention and control of epidemic normalization, online pre registration, peak shifting, personnel flow restriction and real name admission are adopted for all exhibitions. Mobile phone will be official and registered. The principle of "identity must be recorded, information must be checked, temperature must be measured, mask must be worn, disinfection must be done, and emergency must be". Visitors are prepared to prepare valid identity cards, name card and health code. Then use WeChat official account below the scanning code to complete the visit registration.