New Calle electric towel rack with all staff: happy New Year to everyone!
At this time of the Spring Festival, thank you for your long-term support and understanding, wish your company in the New Year, business is thriving, all the best! In the New Year, we will work harder to provide you with better products and services. We are willing to continue to make great achievements together in 2022.
In order to make the employees of the company enjoy a happy and peaceful Spring Festival, according to the notice of The General Office of the State Council and the decision made by the company leaders, the company will advance or extend the Spring Festival holiday. The holiday arrangement for 2022 Spring Festival is hereby notified as follows: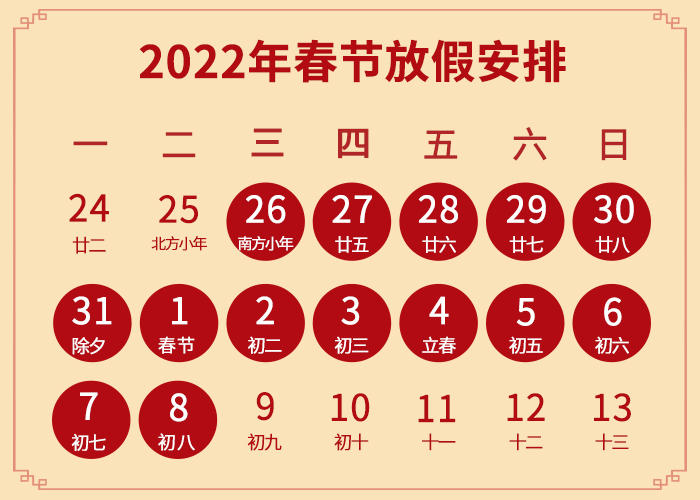 January 26 (December twenty-fourth) to February 8 (the eighth day of the first month) holiday off, a total of 14 days, February 9 (the ninth day of the first month) to return to work. If you have any questions, please contact the docking salesman in time.
2022 has come to an end, and everyone is preparing for the arrival of the New Year. China Airlines Metal also wants to remind your friends not to gather in crowds during holidays. Go out for personal protection and have a safe Year!